Dona Ana County Detention Center Jail Ministry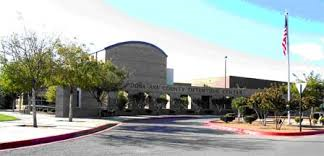 Welcome! If you're interested in jail ministry, or Bible study, or both, I'm glad you're here.
My name is Jodi Denning, and I teach Bible Studies for female inmates at the Dona Ana County Detention Center in Las Cruces, New Mexico a couple nights a week. I never expected to be spending a couple nights a week in jail, but that certainly seems to be where God intends for me to be! You can read my testimony of how I ended up in jail here.
I share some of my experiences in jail ministry through my blog, The Incarcerated Gospel, as well as some of the material I teach the women who attend the Bible studies I teach. I've also received testimonies and some poetry from some of the women I minister to that I have shared (with their permission) on the blog.
I have a few of my Bible studies are available here on this website as well. Feel free to share or use them if you find them helpful.
I believe Jesus Christ is the King of kings, Lord of lords, Alpha and Omega, Beginning and End. He is my Savior, my Comforter, my Wonderful Counselor. He is my Rock. He is fully God. He is completely Sovereign. He came as a man and was willing to endure torture, shed His blood, and die on the cross to pay for the sins of people like me. He was resurrected on the third day, conquered death, and He is alive. He offers eternal life to anyone willing to believe in Him and follow Him.
I have gladly taken Him up on His offer of eternal life to anyone who believes in Him, and I put my compete trust in Him as both Lord and Savior. May He be glorified in all I do.
If you want some great Bible studies in free audio you can download, or in transcript form, visit John MacArthur's website: Grace To You. Nancy Leigh DeMoss also has great Bible studies at her website: Revive Our Hearts.
---
One of my favorite quotes: "God is good. Life is difficult. A life of faith is lived between these two realities."
Romans 8:28 And we know that all things work together for good to those who love God, to those who are the called according to His purpose.